*1977 in Wrocław, PL, lives and works in Munich, DE

Sniper
2010/2011
Camera housing, laser pointer
Surveillance in public spaces has become an everyday phenomenon – discovering a surveillance camera does not surprise anybody anymore. Basically, snipers are also part of public control, although they remain far more hidden. Here, the artist presents two security measures in one object.

(Lívia Rózsás)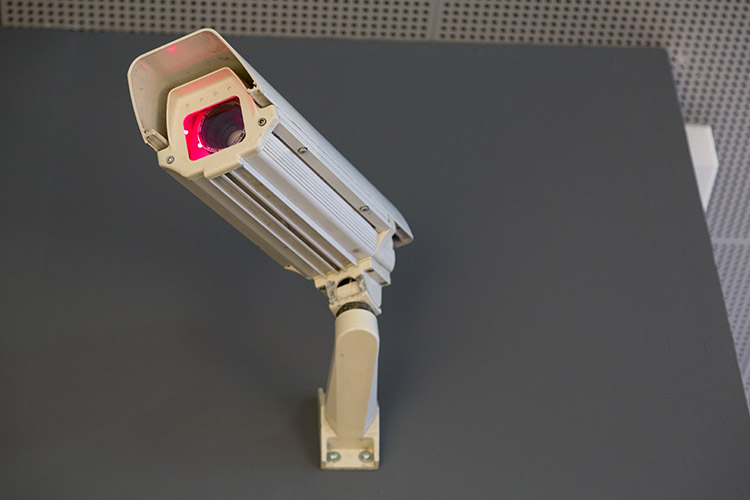 Mihals Grudžickis
1977, Vroclava, PL, dzīvo un strādā Minhenē, DE
Snaiperis
2010/2011, Kameras korpuss, lāzera rādītājs
Novērošana publiskajās telpās kļuvusi par ikdienas parādību – novērošanas kameras ieraudzīšana vairs nevienu nepārsteidz. Būtībā arī snaiperi ir daļa no sabiedrības kontroles, lai gan viņi joprojām darbojas slepeni. Šeit mākslinieks vienā objektā prezentē divus drošības līdzekļus.
Līvija Rožāsa